Cheap Texas Car Insurance (2022)
Auto Insurance quotes quick and easy
The stars sure are bright deep in the heart of Texas, and so are the craft beer and BBQ. Texans are big on state pride, delicious BBQ, and staying cool in the near constant summer season. With a flair for independence, Texas is home to the Alamo in San Antonio of course, you won't find a state as proud of themselves as Texas. Grab some fresh steaks in Dallas/Fort Worth, breakfast tacos in Austin, or Tex-Mex in Houston to share in the glory that Texas has to offer. And for those who call the lone star state their home, they can turn to Velox Insurance for home insurance and auto insurance.
Car Insurance Required
Liability coverage is legally required in Texas and pays for injury and lost wages that you cause to another driver or their passengers as well as damage to the other driver's vehicle in the event that you are considered "at fault" in an accident. The coverage limits are determined by each individual state and normally split into three categories. In Texas, the minimum is listed as 30/60/25 and explained below:
$30,000 bodily injury coverage per person. This is the maximum dollar amount that pays for a single person that you injure in an auto accident.
$60,000 bodily injury coverage per accident. This is the maximum dollar amount that pays for all injuries that you cause in an accident if more than one person is hurt.
$25,000 property damage per accident. This is the maximum dollar amount that pays for damage that you cause in an accident.
Optional coverage in Texas
Insure your Car at a Lower Price
We understand how insurance expenses can take up most of your budget. Here at Velox, we have discounts and coverage options that will help. As much as possible, we want to make saving money convenient for you.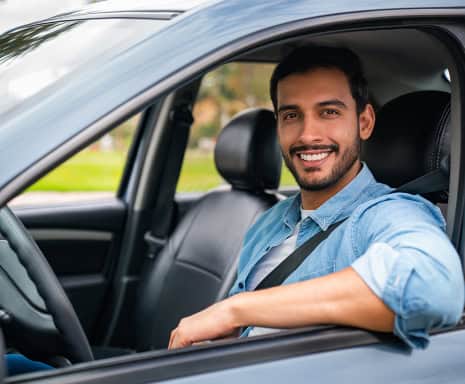 Why Choose Velox Car Insurance?
Choosing a company to purchase a car insurance is easier when you know what you're looking for. Velox Insurance will help you find an insurance policy that is best for your situation. If you want cheaper insurance rates, we offer many discounts that you might qualify for. We also make sure that we attend to your needs right away when you file a claim. Rest assured that your experience with us will be nothing short of comfortable, from getting a quote to filing a claim.
With our services and car insurance coverages, you're making the right choice when you purchase a policy from Velox. Call us at 855-468-3569, visit a local agency or get an online quote today!
What you should know about Getting Automobile Insurance from Velox
Requesting a quote.
Talk to our agents over the phone, visit one of our offices near you, or . It can be helpful to have the following documents handy:
Vehicle identification number
The driver's license numbers of the people who will be driving the car/s
Brand, model, and year of your car
The location where your car is garaged
Your credit or savings account information
Your current policy, if you have one
Your driving history (e.g. accidents, violations, and so on)
Information on your car's loan or lease
Social security number
Accessories installed in your car
Choosing a coverage that suits your needs.
Here at Velox, we will assist you in finding coverage that is right for you. We will evaluate your information you provide us when you request for a quote so we could tailor the policy according to your needs.
Drivers covered by your policy.
Our car insurance policies generally follow your car. Therefore, anyone who has implied permission to drive it (a family member or a friend) will be covered by the policy when they use your vehicle. Unless, you've excluded someone from your policy, then he/she won't be covered.
If you have more questions on your mind about our car insurance policies, don't hesitate to call us at 855-468-3569.
Three ways to get an Automobile quote