Business Owners Policy (BOP)
Get a Quote
Business owners insurance policies are insurance products that are usually aimed at small to medium businesses and that provide basic insurance coverage across a wide variety of risks.
A business owners policy (BOP) typically includes multiple insured risks in a single package, significantly lowering the overall premium expense versus taking out individual policies for all of the covered risks. Most business owner's insurance policies have three components. They are property insurance, business interruption insurance and liability protection.
Although business owners policies usually include a wide variety of insured risks, they also tend to be very specifically tailored to particular industries. The types of risks companies face can vary dramatically across sectors. A business owner's policy that is written for restaurants will usually be very different from one that is written for an auto repair shop or a factory. For this reason, it is imperative that businesses carefully consider exactly what type of protections they require and then choose a policy that is most likely to meet those needs.
Property insurance
One of the main features of almost all business owner's insurance is property protection. However, business owners insurance frequently offers property insurance that differs substantially from other forms of property insurance, such as homeowner's insurance. In particular, business owner's insurance tends to be named-peril coverage, which means that only the risks that are specifically named on the policy will be covered. While named-peril coverage means that the insured must carefully select the policy that is right for them, restricting the risks that are covered provides significant savings on premium costs, preventing businesses from being forced to buy coverage that they don't need.
The property insurance clauses in business owners policies will typically protect any property that belongs to the business. This includes any real property that the business owns or rents and all of the contents inside. It can also include personal property of the business owner, employees or even third parties so long as the property is kept within a qualifying area, which usually extends to within 100 feet of the business' property.
Property insurance will typically cover all equipment, outbuildings and inventory.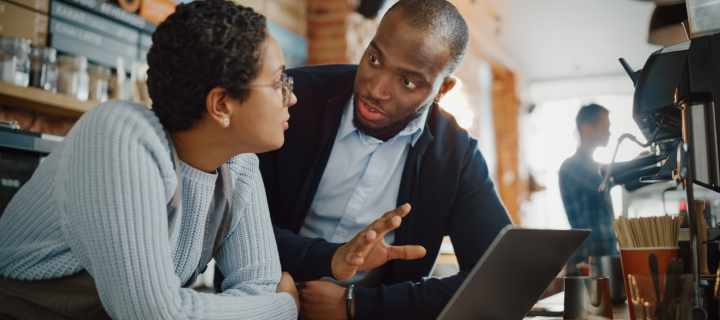 Business interruption insurance
Another common feature of business owner's policies is what is referred to as business interruption insurance. This is insurance that will replace any lost income where the loss is directly caused by a covered peril, which usually involves physical damage to property.
Business interruption insurance will typically only cover actual losses arising directly from the suspension of operations. This usually means that the business must have at least partially suspended operations as a direct result of physical damage. The amount that is covered is usually defined as net income before taxes. Operating costs like payroll and rent are typically also covered.
In some cases, business interruption insurance will cover costs for the business to temporarily relocate.
Liability insurance
Business owners policies will usually also offer some form of liability coverage. Business liability insurance is typically designed to protect a business and all of the business' employees from liabilities that may arise throughout the normal course of operations. This can include damages caused to others' property, injuries caused in the course of the business rendering its services or any personal injury claims that may arise from members of the general public accessing the premises of the company.
Liability insurance is particularly important for small business owners, who are frequently unaware of the enormous potential risk that they are taking on as a direct result of owning a company. Business liability insurance covers many obvious risks that could open up business owners to legal actions that could ultimately prove catastrophic to their businesses and even their personal financial situations. Examples of these include on-site slip-and-fall accidents and payment disputes.
However, there are many lesser-known risks that can pose an equally serious threat to small businesses and their owners. For instance, if an employee is accused of stealing something valuable from a client's home while on the clock for a company, the business owner could find themselves personally liable for the loss.
Another example that blindsides thousands of businesses each year is discrimination suits. These suits are often aggressively litigated by unscrupulous lawyers under highly questionable circumstances. While only a tiny fraction of these cases ultimately succeed, a cash-strapped small business owner who is forced to shell out tens of thousands of dollars to defend themselves against frivolous discrimination suits may quickly find themselves unable to fund critical business functions like payroll.
In the above cases, good business liability insurance can easily mean the difference between weathering a rough patch and outright bankruptcy.
Velox Insurance offers a variety of products that meet the needs of today's businesses, including business owner's policies, commercial auto insurance, general liability insurance, builder's risk insurance and professional liability insurance.
Three ways to get a Business Owners Policy quote