RV Insurance Quotes
Cheap RV Insurance – Quick and Easy!
Some coverage for recreational vehicles (RVs) can be provided by a standard insurance policy for an automobile, but getting separate coverage for your RV is best if you plan on using it for extended trips. Taking long trips in your RV means more opportunities for an event to occur that requires insurance. There are a few restrictions you need to know about when considering recreational vehicle insurance. For example, your RV needs to have certain types of fixtures to qualify as an RV unit. This may include accommodations for cooking, bathing, refrigeration, potable water, electricity, heating, and air conditioning. Insurance policies may also cover travel trailers, which do not have a motor. This is a type of RV insurance that only applies to towed trailers with these living accommodations inside. RV policies may include comprehensive, collision, vacation liability, roadside assistance, and medical. Velox Insurance offers affordable RV insurance in Alabama, Arizona, California, Florida, Georgia, Indiana, South Carolina, Tennessee, and Texas. Call your local agent at 855-468-3569 or to get RV insurance coverage for your RV today.
Recreational Vehicle Insurance Coverage
Below are some of the coverage options for your RV insurance. Your Velox Insurance agent will help you assess what type of coverage is best for your needs.
How to Find Affordable RV Insurance
RVs are the best vehicles for long road trips as they are a car and a home in one package. While this means they provide us with a more fun experience, they also need more protection. Just like other RV owners out there, you would want to maximize the benefits you get from your vehicle. And what's the best way to keep the fun. Savings and low RV insurance rates! Here are some tips that you can use to save on your RV insurance.
Save more money on RV insurance! Speak with an agent today to learn more about discounts and tips on how to get cheaper premiums. Call us at 855-468-3569.
Why Choose Velox Insurance as your RV Insurance Agency?
Velox Insurance offers very reliable coverage with rates that would fit your budget. Whether you're buying insurance for your camper, motor home, or other RV types, we assure you that you will have the best flexible coverage that you need.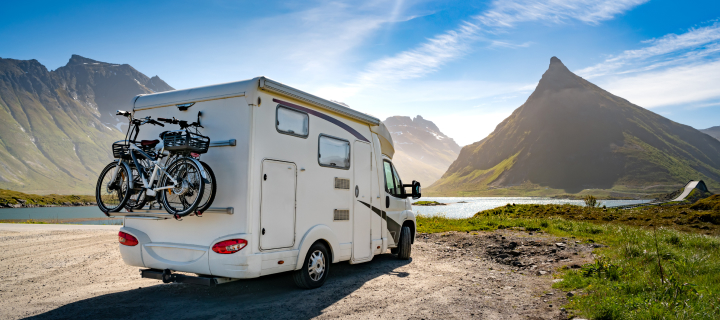 We will also be glad to assist you if you need anything like filing a claim or changing a policy. Call us at 855-468-3569 or contact one of our local agencies about RV insurance today.
FAQs on RV Insurance
What vehicles qualify for RV insurance?
Our RV insurance policies cover a wide range of RVs. Depending on the policy you want and your situation, there may be some amenities that your vehicle doesn't need. To qualify for a policy, your RV must often have the following items installed:
Air conditioning or heater
Bathroom
Electric system
Kitchen appliances
Potable water supply
Refrigerator
What are the requirements needed to request a quote?
While there are no requirements, it is helpful to have the following information handy:
Brand, model, and overall condition of your RV
Names of the people you want to be covered by your policy
Your current insurer
Safety devices installed on your RV
Personal items that you will be carrying in your RV
How much RV insurance should I get?
The amount of insurance coverage you get depends largely on how you use your RV and how often. Talk to one of our agents and get free advice on how much coverage you should get.
If you want to know more about our exciting offers at Velox Insurance, call 855-468-3569. You can also visit our office nearest you or request a .
Three ways to get an RV quote