Compare Florida Car Insurance Quotes
Cheap Auto insurance quick and easy
Florida, aka The Sunshine State, is focused more heavily on tourism than any other state. From its beaches to the south in Miami and Destin to the west, to its world-famous theme parks like Disney World, SeaWorld, and Universal Studios in Orlando, Florida has no shortage of attractions. But the state is also home to delicious veggie agriculture including potatoes, green peppers, and sweet corn and fruits like bananas, papayas, and watermelons. Perhaps even stranger, is the fact that Florida loves its sugar. In fact, it leads the nation in the production of sugar cane.
But when it comes to safety, Florida does not mess around. They choose Velox Insurance for their auto insurance and home insurance needs. What's sweeter than that?
Car Insurance Required
Liability coverage is legally required in Florida and pays for damage to the other driver's vehicle in the event that you are considered "at fault" in an accident under the property damage portion of your policy. Although bodily injury coverage can technically be rejected, it is normally considered vital to a basic policy to pay for injury that you may cause to another driver or their passengers should you be considered "at fault" in an accident. The coverage limits are determined by each individual state and normally split into three categories. In Florida, the minimum is listed as 10/20/10 and explained below:
$10,000 bodily injury coverage per person. This is the maximum dollar amount that pays for a single person that you injure in an auto accident.
$20,000 bodily injury coverage per accident. This is the maximum dollar amount that pays for all injuries that you cause in an accident if more than one person is hurt.
$10,000 property damage per accident. This is the maximum dollar amount that pays for damage that you cause in an accident.
Personal Injury Protection of $10,000 per person is required in Florida and will cover up to 80% of medical costs and up to 60% of work loss if you are injured in an accident and are not able to work. Even things like laundry and maid services can be covered under your PIP coverage if you are unable to perform day-to-day tasks and this also extends to members of your household.
Although Florida is a "no-fault" state, drivers can be sued for severe injury, permanent disfigurement, or death that they cause in the event of an accident. Drivers can protect themselves from these lawsuits by choosing bodily injury liability coverage to meet their needs.
Optional coverage in Florida
Insure your Car at a Lower Price
We understand how insurance expenses can take up most of your budget. Here at Velox, we have discounts and coverage options that will help. As much as possible, we want to make saving money convenient for you.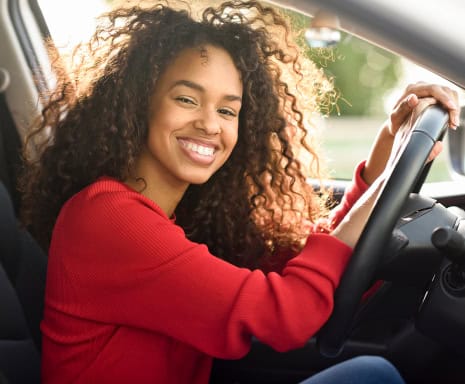 Why Choose Velox Car Insurance?
Choosing a company to purchase a car insurance is easier when you know what you're looking for. Velox Insurance will help you find an insurance policy that is best for your situation. If you want cheaper insurance rates, we offer many discounts that you might qualify for. We also make sure that we attend to your needs right away when you file a claim. Rest assured that your experience with us will be nothing short of comfortable, from getting a quote to filing a claim.
With our services and car insurance coverages, you're making the right choice when you purchase a policy from Velox. Call us at 855-468-3569, visit a local agency or get an online quote today!
What you should know about Getting Automobile Insurance from Velox
Requesting a quote.
Talk to our agents over the phone, visit one of our offices near you, or . It can be helpful to have the following documents handy:
Vehicle identification number
The driver's license numbers of the people who will be driving the car/s
Brand, model, and year of your car
The location where your car is garaged
Your credit or savings account information
Your current policy, if you have one
Your driving history (e.g. accidents, violations, and so on)
Information on your car's loan or lease
Social security number
Accessories installed in your car
Choosing a coverage that suits your needs.
Here at Velox, we will assist you in finding coverage that is right for you. We will evaluate your information you provide us when you request for a quote so we could tailor the policy according to your needs.
Drivers covered by your policy.
Our car insurance policies generally follow your car. Therefore, anyone who has implied permission to drive it (a family member or a friend) will be covered by the policy when they use your vehicle. Unless, you've excluded someone from your policy, then he/she won't be covered.
If you have more questions on your mind about our car insurance policies, don't hesitate to call us at 855-468-3569.
Three ways to get an Automobile quote