Embarking on Georgia's Fall Adventures: Scenic Thanksgiving Drives Await 
By Velox | November 20, 2023
Howdy, Georgia Peaches! Can y'all feel that? A gentle breeze, whispering through the amber leaves, is beckoning you to explore the alluring scenic routes of Georgia, especially with Thanksgiving right on your doorstep! So, buckle up, sip on that cozy cinnamon latte, make sure your car insurance is up-to-date and dive into a collection of must-visit drives that boast of Georgia scenic drives during fall.
Embark on the Enchanting Blue Ridge Parkway Adventure
One of the most pleasant autumn day trips in Georgia, the renowned Blue Ridge Parkway, demands your attention with its panoramic views and awe-inspiring vistas of the Smoky Mountains. A masterpiece of nature, every curve of the road unveils a new palette of striking fall colors, complemented by charming little towns.
Safety Nudge: On roads that snake through the mountains, maintaining a gentle pace is key—those vibrant leaves can be sneakily slippery!
Cherohala Skyway: A Symphony of Colors Awaits
Transitioning to the Cherohala Skyway, 43 miles of serene drives amidst the forests unfurl before you. Picture this: a luminescent tunnel crafted by autumn's vibrant foliage, an enchanting path that reveals the delicate tapestry of nature's autumn artistry. Wondering where to watch the leaves change in Georgia? You've found the spot.
Insurance Wisdom: Prioritize a quick insurance check-in! Ensuring your coverages are robust can indeed be a road-trip lifesaver.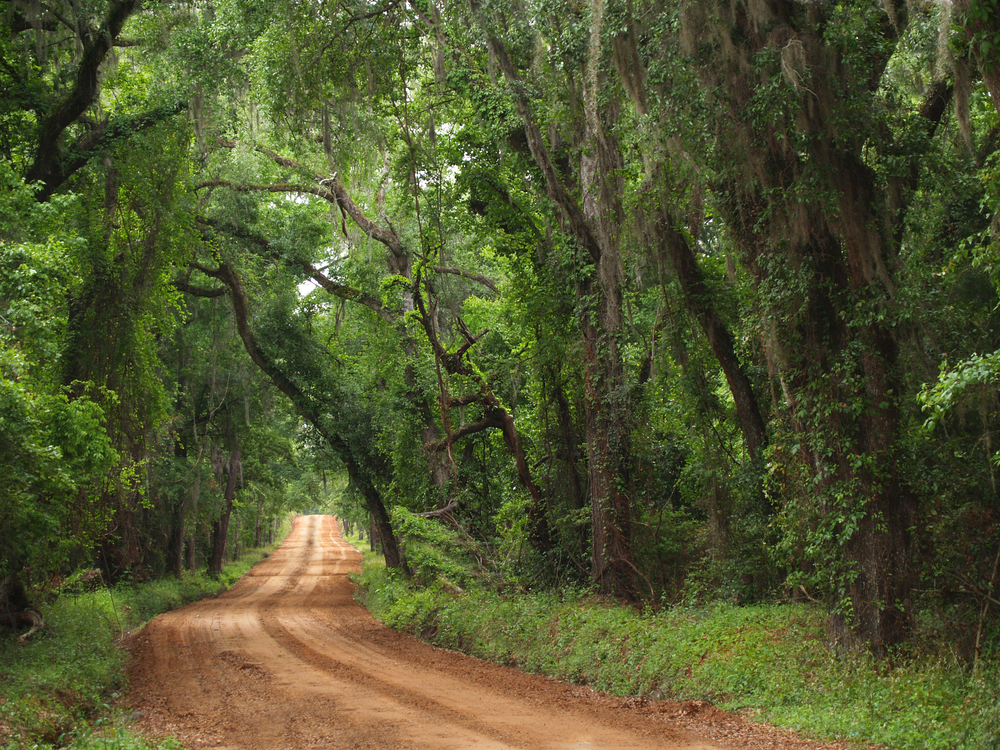 Travel Back in Time Along the Antebellum Trail
Injecting a dash of historical splendor to your Georgia fall adventures, the Antebellum Trail gracefully intertwines the elegance of iconic towns like Athens and Macon with the vibrant autumn backdrop. Picture this: cruisin' through charming towns with all their historic homes and having those vibrant fall colors showin' off in the backdrop. It's more than just a drive, friends. It's like steppin' back in time, wrapped up in all the cozy feels of a Georgia fall. Don't it sound just lovely?
Travel Tip: Be attentive to the speed gauges and watchful for wandering tourists, ensuring safe passage through these historical havens.
Exploring the Verdant Cohutta-Chattahoochee Scenic Byway
Oh honey, let me take y'all on a little journey right quick — picture drivin' through the Cohutta Wilderness on that Cohutta-Chattahoochee Scenic Byway. Now, this ain't just a regular ol' drive; it's like dippin' your soul right into the heart of our gorgeous Chattahoochee National Forest. Y'all can hear it, can'tcha? Them leaves rustlin' overhead, whisperin' sweet nothings from Mother Nature herself. It's not just a drive, y'all; it's a peaceful little getaway, bein' wrapped up in the calm and cozy arms of Georgia's own serene slice of heaven. Ain't nothin' quite like it, I promise ya that.
Insurance Peek: A gander at comprehensive coverage is wise, shielding you from the unexpected whims of wilderness travels.
Coastal Charms of the Colonial Coast
Have a look at the soothing ambiance of the Colonial Coast, where the sea whispers tales of old to the vibrant foliage of the season. Savannah and Darien, along with other coastal jewels, merge the mesmerizing fall canvas with their inherent coastal charm, offering a uniquely tranquil driving experience.
Safety Whisper: Ensure those tires are vigilant against the coastal mists and surprise showers, maintaining a steadfast grip upon our autumnal paths.
Get Affordable Auto Insurance Before Your Next Fall Road Trip in Georgia
Before you embark on your Georgian fall road trip, make sure you have the right auto insurance. To get started, call (855) 468-3569, request a quote online, or visit your local Velox Insurance office in Georgia today!
Ready to Get a Quick Quote?