What To Do If You Damage Your Apartment: A Guide for Georgian Renters
By Velox | May 01, 2023
If you damage your apartment in Georgia, your landlord will generally hold you responsible for the cost of any needed repairs. The specific steps you should take depends on the extent of the damage and the terms of your lease agreement.
Renters insurance can provide liability protection against certain types of issues, including coverage for vandalism, fire, and burglaries. However, it usually doesn't protect against damage you personally cause. Read on to learn what steps you can take if you damage your apartment.
Assess the Damage
Before taking any action, assess the extent of the issue. For minor problems such as a small hole in the wall, consider repairing it yourself.
For considerable damage, such as flooding or broken windows, you should contact your landlord or property management company immediately.
Your lease may also have special instructions for certain types of damage. Make sure to follow those provisions if possible to avoid additional liability.
Record the Damage and Notify Your Landlord
Take photos or videos of the damage and keep any receipts or repair estimates. This documentation will be useful in case of any disputes or disagreements.
Regardless of the severity of the damage, it's important to notify your landlord or property management company as soon as possible. This will allow them to assess the damage themselves and determine the best course of action.
Keep Careful Records of Communication with Your Landlord
You should keep all communications with your landlord saved to a cloud directory or in another secure location. These records should include the exact text of your communications, the times at which they were sent, and other pertinent details.
If you do go to court, having these records will help you to support your side of the argument with actual evidence. Georgia is a one-party consent recording state, which means that you can also keep an audio record of any phone calls with your landlord.
You should save these records in the same way as written records, including the dates and times they occurred.
Consider Repairing Minor Damage
If the damage is minor and you're comfortable doing so, you may be able to repair it yourself. If the damage is significant or requires specialized expertise, you should hire a professional to do the repairs. Be sure to keep any receipts or invoices for the repairs.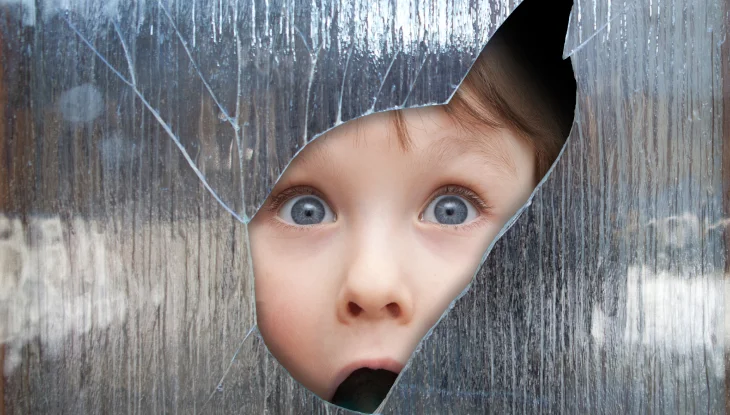 Calculate What You Owe
If you caused the damage by your negligence or intentional action, you'd generally be responsible for paying for the repairs. Your landlord may deduct the cost of the repairs from your security deposit or bill you separately.
You should also ask your landlord for an itemized bill of the expenses they believe they will incur from repairing the damage. You can use this itemized list if you encounter a dispute with the property owner.
If your own belongings were damaged due to factors outside your control, your renters insurance policy might cover their cash value, although most likely not if the property was damaged intentionally or through your neglect.
Discuss Disagreements with Your Landlord
If you and your landlord disagree on who's responsible for the damage or the cost of repairs, you may need to discuss the issue further or seek legal advice.
Remember that it's always better to be proactive and communicate with your landlord or property management company as soon as possible. By working together, you can find a solution that works for everyone involved.
Review Your Rights as a Tenant in Georgia
As a resident of Georgia, you have tenant rights, including:
The right to request repairs without incurring retaliatory actions by your landlord.
The ability to sue or withhold rent to repair your unit.
The right to ensure that your housing has met the standards of your local codes.
However, with rights come responsibilities. You should try to repair the damage you've personally caused, and you should ensure that you do both move-in and move-out inspections with or without your landlord present.
The property owner may also require that you hold a renters insurance policy.
Consider Mediation or Small Claims Court for Disputes
If you've discussed your concerns with your landlord and don't feel that they have treated you fairly, you should consider resolving your dispute with a mediator or via small claims court.
These two options each have their own pros and cons:
Mediation: Under mediation, you and your landlord can each present your sides of the dispute to an impartial arbitrator. This arbitrator will consider both sides and provide a resolution that has legally binding authority. By entering into arbitration, you agree to the outcome of the mediation, even if it does not provide a favorable outcome to you.
Small Claims Court: Another option involves filing a lawsuit in your county's small claims court against your landlord. You will have an opportunity to present your case to a judge in your local court. Like arbitration, the judge will make a decision based on the facts. However, this option also exposes you to a countersuit.
Usually, settling disputes outside the official court system offers a faster and simpler way to resolve arguments between tenants and landlords.
Protect Yourself with Affordable Renters Insurance in Georgia 
An independent Velox Insurance agent can help you pick the right renters insurance policy that makes sense for your needs. Call 855-468-3569 or . If you'd like to talk to an agent in person, you can visit your local Velox Insurance office for a one-on-one meeting.
Ready to Get a Quick Quote?